LIMITED SIZES AVAILABLE!
Our crinoline petticoats are full of magic and will add the perfect amount of fullness to your poodle skirt. The magic can also work on a dress that's sat in your closet for far too long or be paired with one of our vintage dresses. These petticoats really shine!
Add just the perfect fullness to your poodle skirt with our crinoline petticoat. 2 layers of netting. Top layer has 5 tiers of nylon net with matching satin binding on each tier. Bottom layer has 4 tiers of nylon organza.
It takes two layers of netting to create our perfect petticoats. We start with a soft, bottom layer for comfort and finish with a top crinoline layer for just the right amount of fullness. We dare you to resist the magic of our petticoats! Once you try one on we know you'll be unable to resist twirling. Again, and again, and again!
Check out the Size Chart!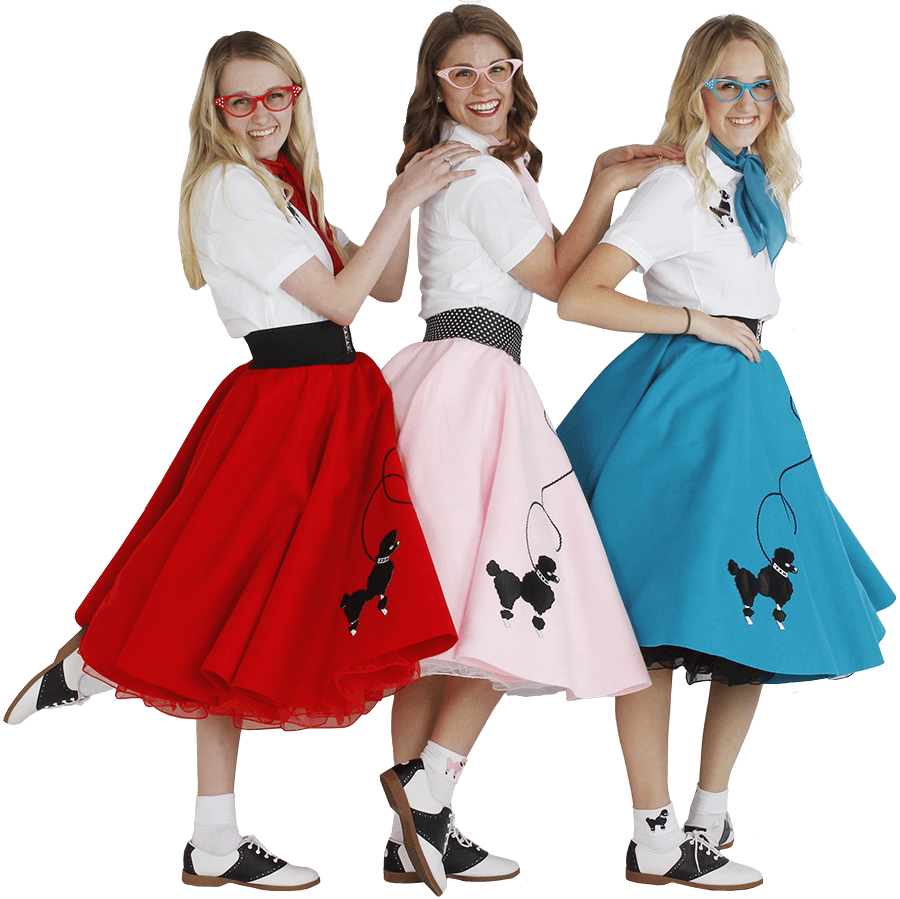 Lovingly Handmade in the USA
Our unique poodle skirts are handmade by expert seamstresses in the USA. They hand-cut each skirt from 100% acrylic felt, ensuring an authentic vintage look. Our seamstresses also add the poodle applique themselves.
Happy Customers Everytime