Toddler size fits most toddlers 1-3 years old.
★ Each skirt is lovingly handmade by one of our seamstresses here in the US!
7 Pc. Outfit includes:
1) 50's Poodle Skirt – Made of high quality acrylic felt for a more authentic 50's look. Waist fits 14-20″ – Length is 11″.
2) Crinoline Petticoat Slip – waist fits 18-23″ length is 13″
3) White Button up Blouse – Available in 2 toddler sizes: 2T or 3T
4) Bobby Socks – White socks with poodle applique's. Fit toddler shoe size 6-10 1/2
5) Chiffon Scarf – 20″ square
6) Cateye Glasses – Fit most children 0-4 years
7) Cinch Belt – 2.5″ black elastic cinch belt with silver buckle.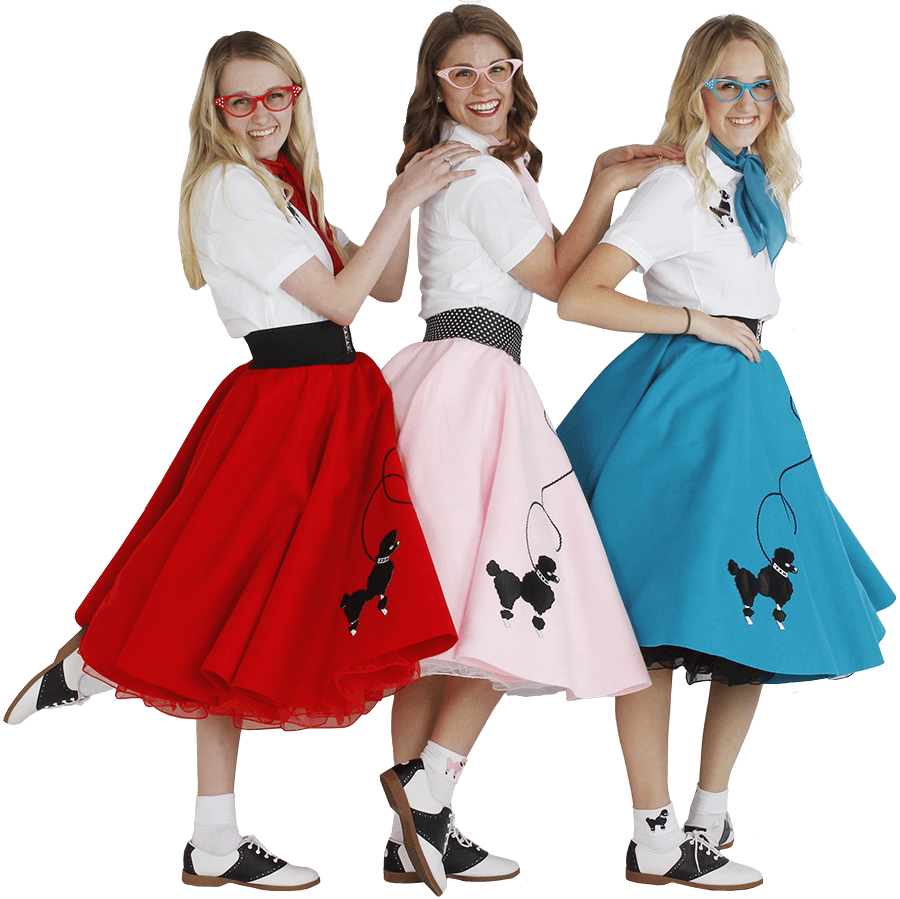 Lovingly Handmade in the USA
Our unique poodle skirts are handmade by expert seamstresses in the USA. They hand-cut each skirt from 100% acrylic felt, ensuring an authentic vintage look. Our seamstresses also add the poodle applique themselves.
Happy Customers Everytime