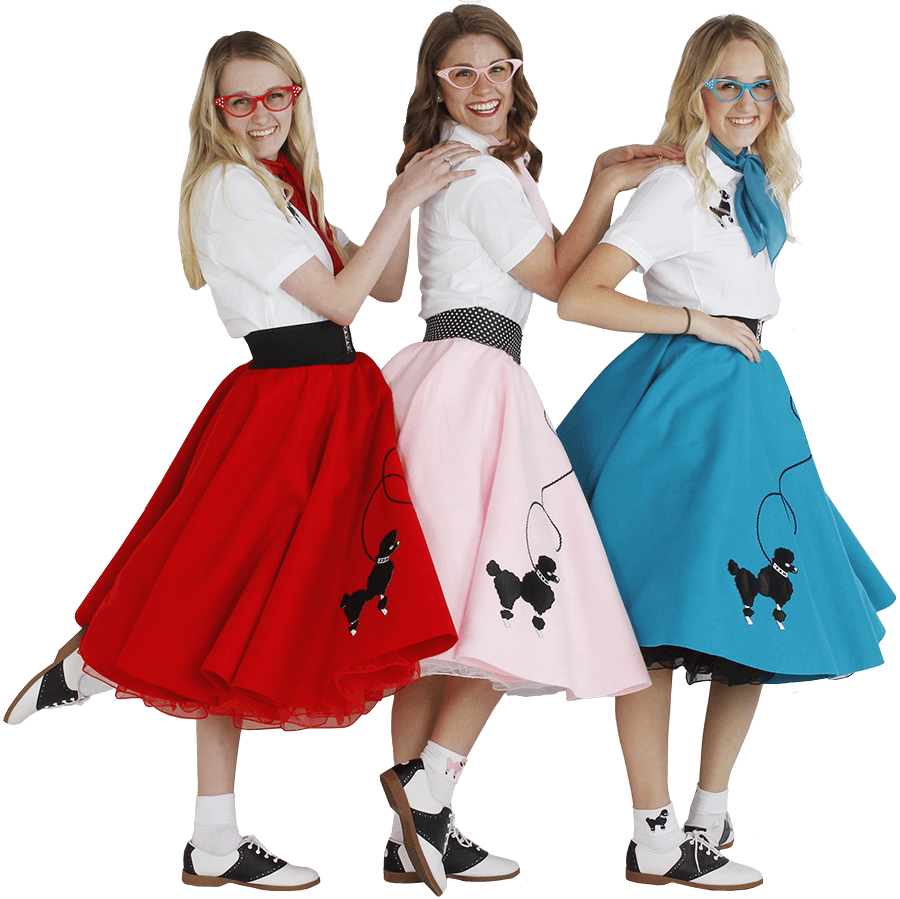 Hip Hop 50's Shop is about offering the timeless classic 50s styled clothing that is fashionable, high quality, and affordable.
We offer everything from the classic circle poodle skirts and a polo shirt, to crinoline petticoats and letterman sweaters. We are the one-stop-shop for all your 50s clothing needs.
For 15 years we have striven to provide the highest quality in 50s fashion. Our costumes are created to emulate the definitive styles from the 1950s that so many still love. Our costumes are uniquely designed with you in mind, we offer several sizes and colors to match every customer's needs.
Happy Customers Everytime
"I can't express how happy I am with this purchase. I was really worried because I am a big woman. Read all the reviews and still had my fingers crossed when I tried it on. Was so excited when I put on the skirt and it fit my large waist with room to spare. The socks fit my size 9 feet and the scarf and glasses are great! I ordered the 3x/4x and am so glad I did. The material of the skirt is a heavy felt and is absolutely beautiful. The scarf is chiffon just like the old days. Just order your size and you should be fine. Would definitely order again!!"