1950's Outfits & Accessories
Each and every skirt is handmade by one of our seamstresses here in the United States.
We use the highest quality materials and professional embroidery for an authentic 50's look.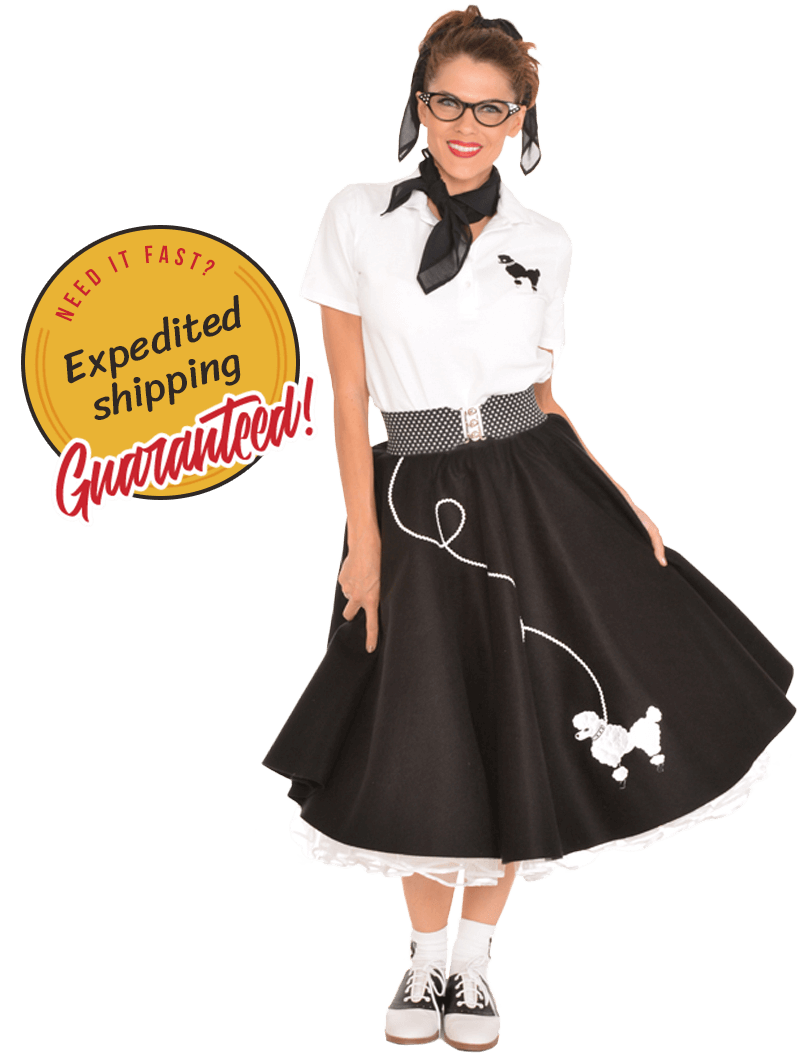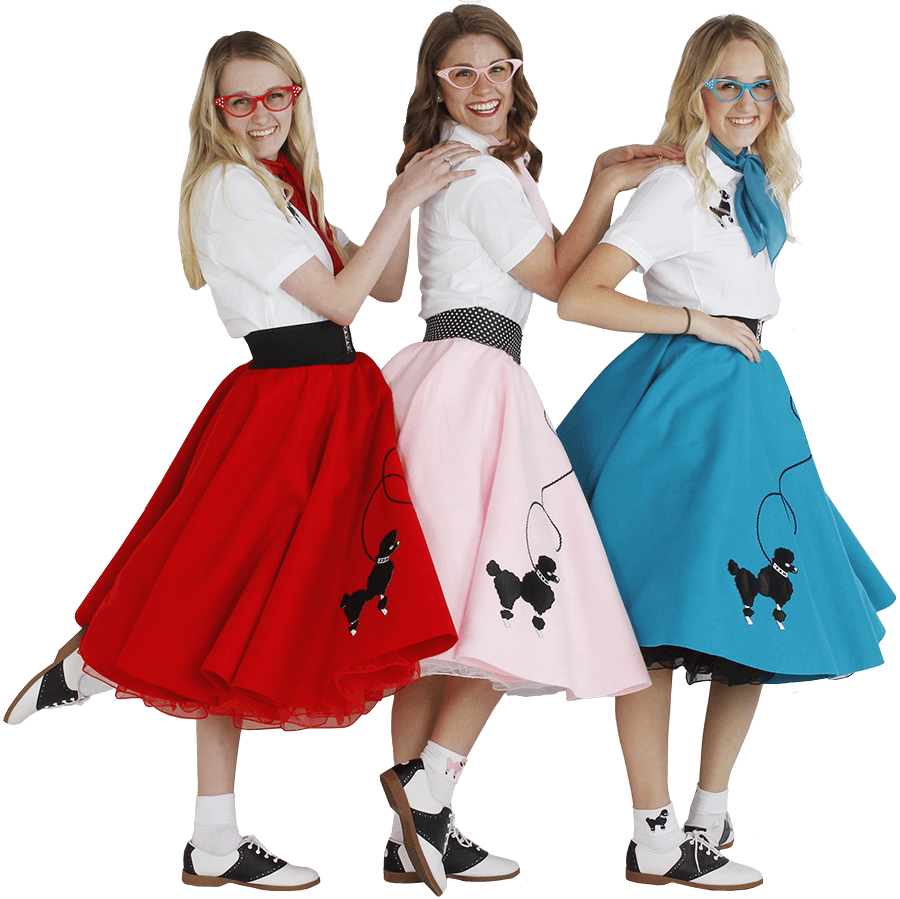 This high quality skirt will be the prize winning piece of the Halloween parade and any other occasion. From sock hops to daddy daughter dances, school plays, parades, pageants, dance teams, school dances, cruises, or even a wedding, it sure to win them all. These skirts have been worn for many events and won many prizes. They make a perfect addition to any dress up collection.
We love everything about the 1950's and try our best to share that love with you, with high quality adult poodle skirt clothing and the cutest children's poodle skirt outfits you can find on the internet. Our quality and prices are the best, and our customer support is second to none.
Happy Customers Every Time
"I can't express how happy I am with this purchase. I was really worried because I am a big woman. Read all the reviews and still had my fingers crossed when I tried it on. Was so excited when I put on the skirt and it fit my large waist with room to spare. The socks fit my size 9 feet and the scarf and glasses are great! I ordered the 3x/4x and am so glad I did. The material of the skirt is a heavy felt and is absolutely beautiful. The scarf is chiffon just like the old days. Just order your size and you should be fine. Would definitely order again!!"
— Tina Wiley