Looking for an effortless costume for a themed occasion? Well, look no further! We have the perfect coordinating 7 piece outfit that's already put together for you! All you need to do is pick your color and size.
This outfit comes with:
1) Beautiful, high quality acrylic felt Poodle Skirt
2) Crinoline Petticoat – 2 layer, 5 tiers of netting for the perfect fullness.
3) Polo Shirt w/poodle applique – Made of 100% preshrunk cotton.
4) Elastic Cinch Belt – 3″ wide with a silver metal clasp.
5) Sheer Chiffon Square Scarf – Approx. 23″x 23″ square and 35″ folded on the diagonal.
6) Cat Eye Rhinestone Glasses: Durable impact resistant plastic.
Measurements: Hinge to Hinge – 5 1/2″ Tip to Tip – 6 1/2″
7) Pair of White Bobby Socks with Poodle Applique – Fit approximate shoe size 4-10
-Colors combinations are pre-selected as pictured.
-Please choose outfit size according to the polo size. Link to measurements below.
Check out the Size Chart!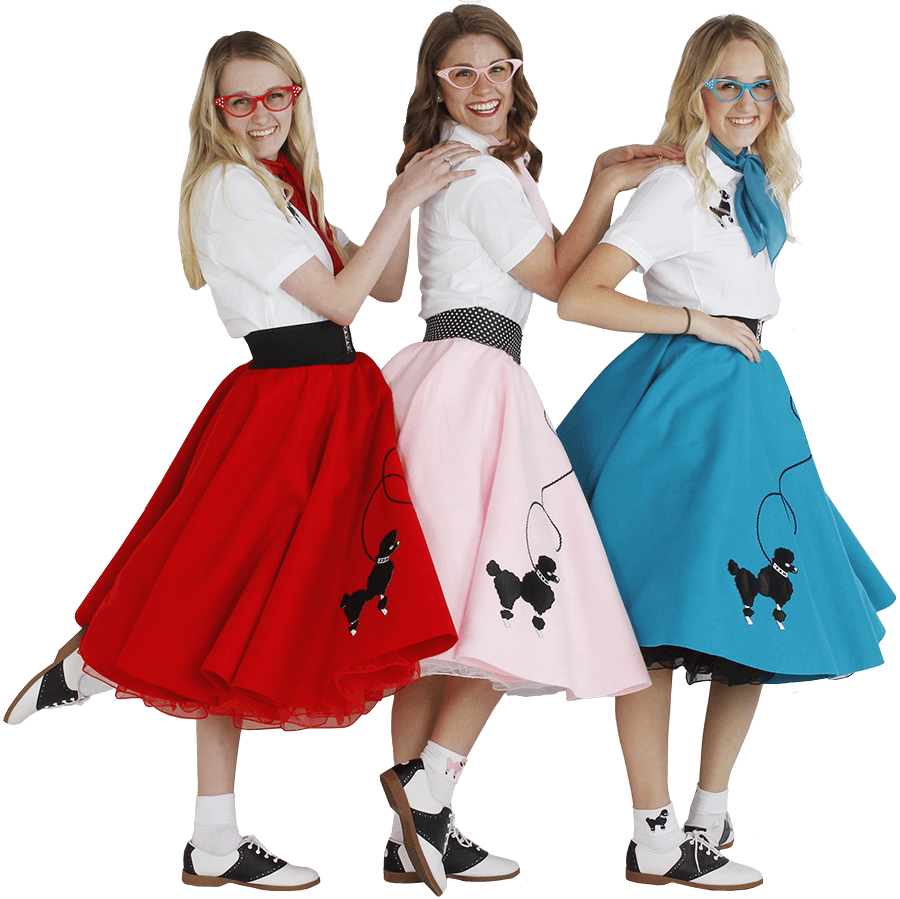 Lovingly Handmade in the USA
Our unique poodle skirts are handmade by expert seamstresses in the USA. They hand-cut each skirt from 100% acrylic felt, ensuring an authentic vintage look. Our seamstresses also add the poodle applique themselves.
Happy Customers Everytime