Child – 50's Elastic Cinch Belt
This is a great way to compliment your 50's poodle skirt and give it that authentic look.
Ships From USA Within 1 Business Day

Standard Estimated: October 4th
Priority Estimated: September 28th
Two Day Guaranteed: September 27th
Overnight Guaranteed: September 24th

2.5″ wide stretchy elastic
3 silver-colored metal clasps
Handmade in the USA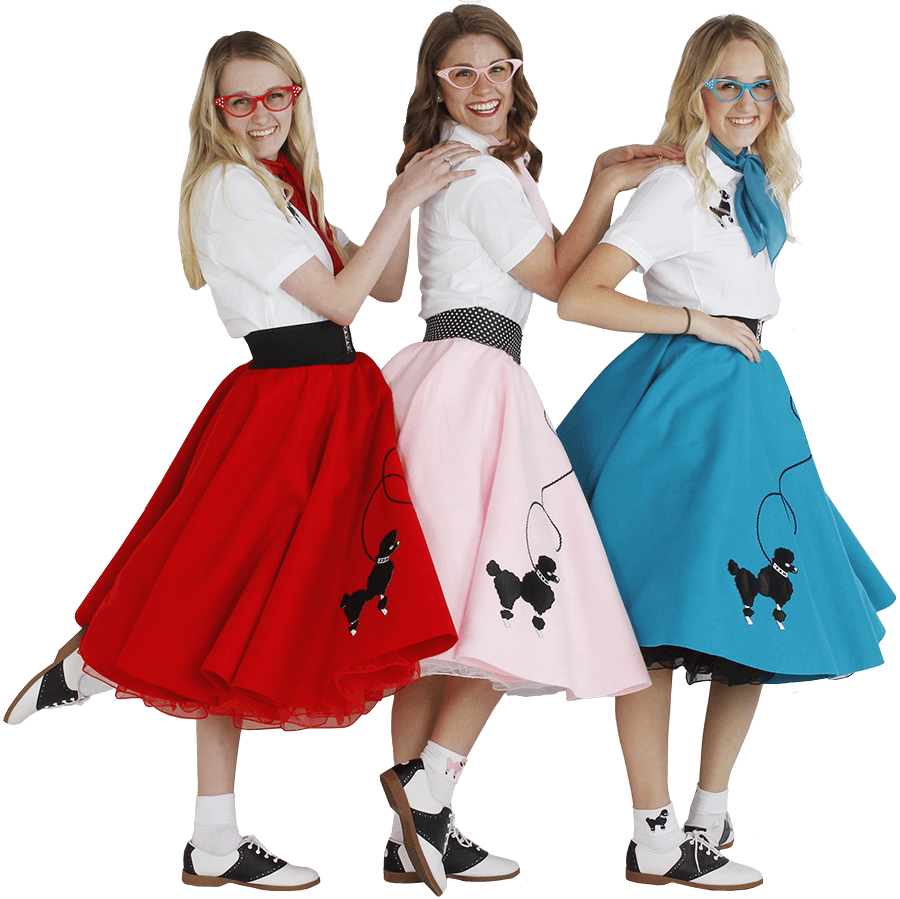 Lovingly Handmade in the USA
Our unique poodle skirts are handmade by expert seamstresses in the USA. They hand-cut each skirt from 100% acrylic felt, ensuring an authentic vintage look. Our seamstresses also add the poodle applique themselves.
Happy Customers Everytime