Child – 50's Style Elastic Cinch Belt
This is a great way to compliment your 50's poodle skirt and give it that authentic look.
Ships From USA Within 1 Business Day

Standard Estimated By: September 28th
Priority Estimated By: September 26th
Two Day Estimated By: September 25th
Overnight Estimated By: September 22nd

DUE TO SUSPENSION OF SERVICE GUARANTEES BY OUR SHIPPING PARTNERS (Fedex, UPS, USPS) WE CANNOT GUARANTEE SHIPMENTS FROM ANY ORIGIN TO ANY DESTINATION AT THIS TIME. WE ARE STILL PROCESSING SHIPMENTS WITHIN 1 BUSINESS DAY. WE APOLOGIZE FOR ANY INCONVENIENCE.
2.5″ wide stretchy elastic
3 silver-colored metal clasps
Handmade in the USA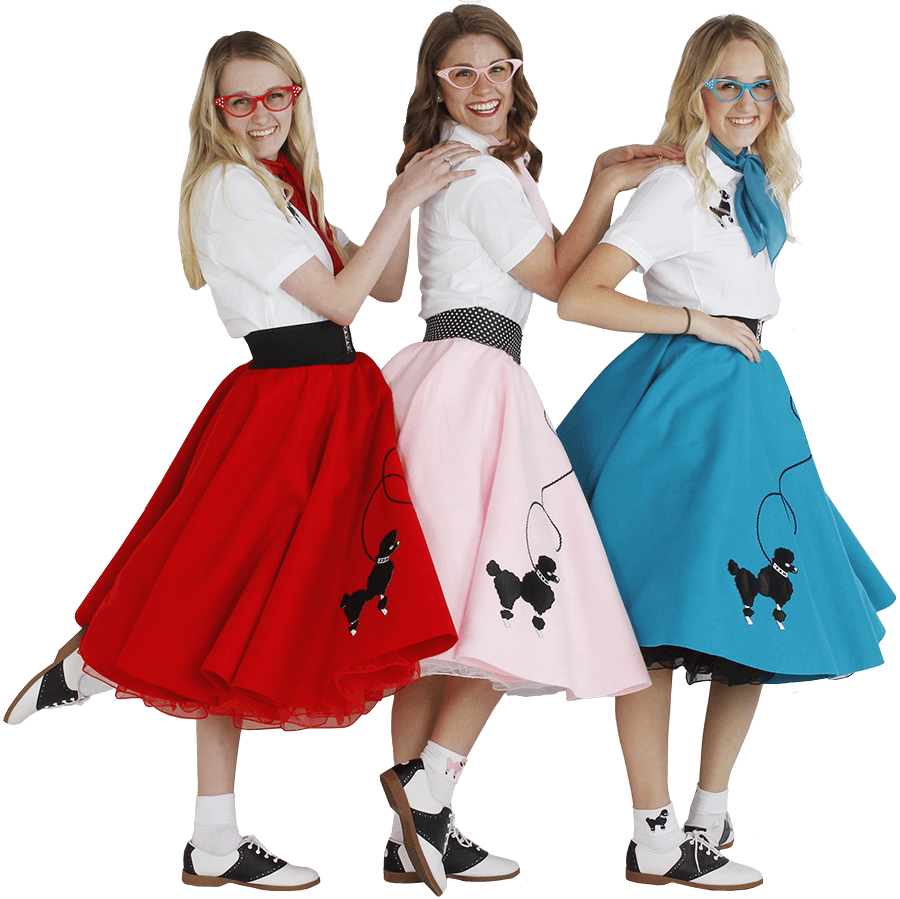 Lovingly Handmade in the USA
Our unique poodle skirts are handmade by expert seamstresses in the USA. They hand-cut each skirt from 100% acrylic felt, ensuring an authentic vintage look. Our seamstresses also add the poodle applique themselves.
Happy Customers Everytime