Adult 3 pc 50's Accessory Set
Our 3-piece accessory set is exactly what you need to get the finishing touches on your vintage 50s look allowing you to create a complete coordinated look!
Ships From USA Within 1 Business Day

Standard Estimated: October 4th
Priority Estimated: September 28th
Two Day Guaranteed: September 27th
Overnight Guaranteed: September 24th

Chiffon Scarf
Cat Eye Glasses
Bobby Socks with poodle applique`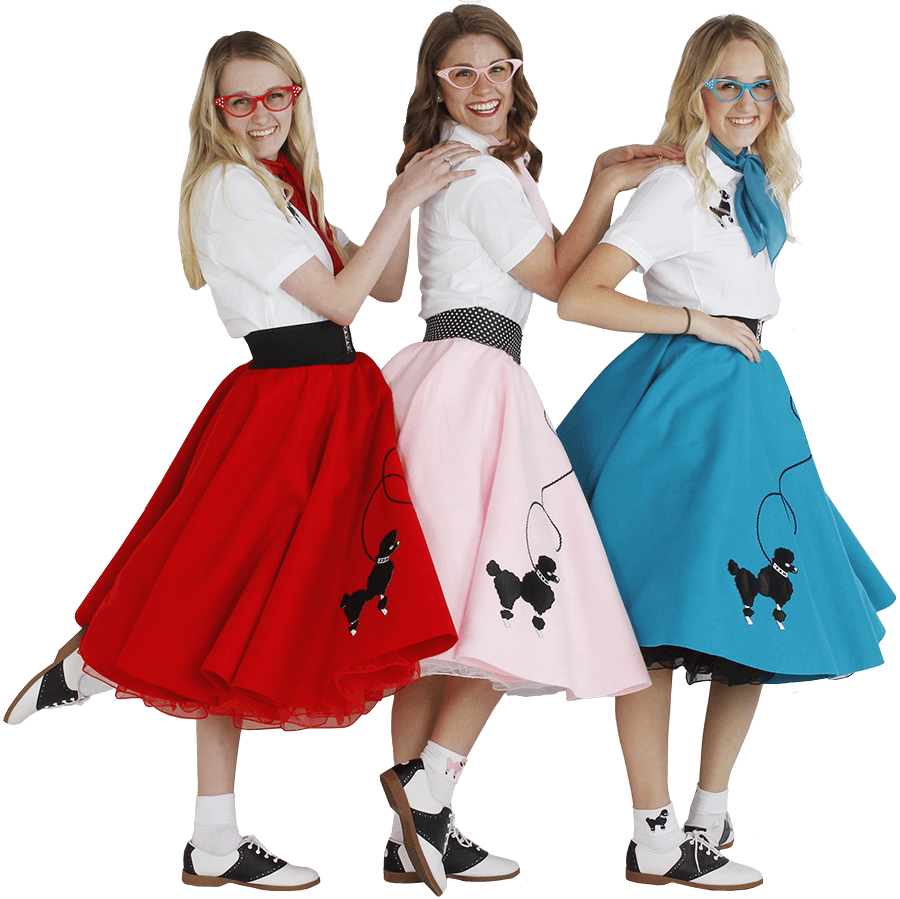 Lovingly Handmade in the USA
Our unique poodle skirts are handmade by expert seamstresses in the USA. They hand-cut each skirt from 100% acrylic felt, ensuring an authentic vintage look. Our seamstresses also add the poodle applique themselves.
Happy Customers Everytime