Adult 3 pc 50's Accessory Set
Our 3-piece accessory set is exactly what you need to get the finishing touches on your vintage 50s look allowing you to create a complete coordinated look!
Ships From USA Within 1 Business Day

Standard Estimated By: December 13th
Priority Estimated By: December 11th
Two Day Estimated By: December 8th
Overnight Estimated By: December 7th

DUE TO SUSPENSION OF SERVICE GUARANTEES BY OUR SHIPPING PARTNERS (Fedex, UPS, USPS) WE CANNOT GUARANTEE SHIPMENTS FROM ANY ORIGIN TO ANY DESTINATION AT THIS TIME. WE ARE STILL PROCESSING SHIPMENTS WITHIN 1 BUSINESS DAY. WE APOLOGIZE FOR ANY INCONVENIENCE.
Chiffon Scarf
Cat Eye Glasses
Bobby Socks with poodle applique`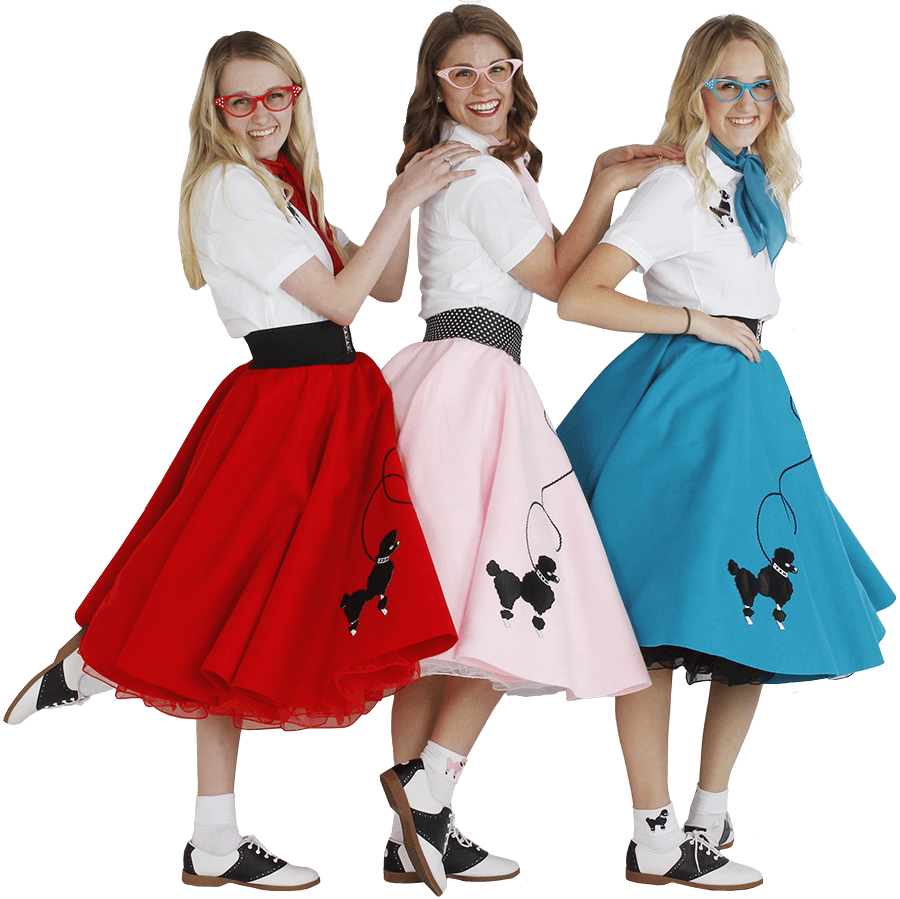 Lovingly Handmade in the USA
Our unique poodle skirts are handmade by expert seamstresses in the USA. They hand-cut each skirt from 100% acrylic felt, ensuring an authentic vintage look. Our seamstresses also add the poodle applique themselves.
Happy Customers Everytime