★ Each skirt is lovingly handmade by one of our seamstresses here in the US!
★ Click the product title to view each item individually 
Complete 3 Pc. Baby Poodle Skirt Outfit includes:
1) 50's Poodle Skirt – 50's style full circle skirt with a professional embroidered appliqué and black elastic waistband. Poodle and leash are sewn on for long lasting wear. Made of high quality 100% acrylic felt for an authentic 50's look. Waist fits 14-18″ – Length is about 8″.
2) White Onesie T-shirt w/black poodle applique – Available in 2 baby sizes: 6 month or 12 month.
3) Chiffon Scarf – 20″ square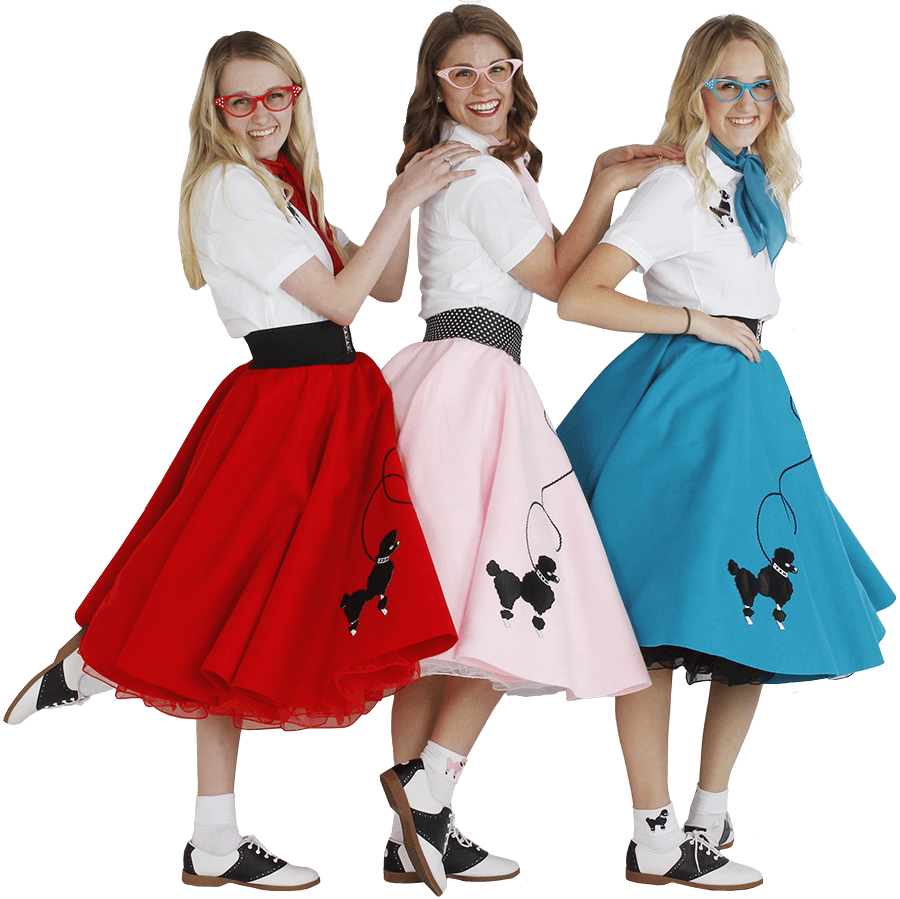 Lovingly Handmade in the USA
Our unique poodle skirts are handmade by expert seamstresses in the USA. They hand-cut each skirt from 100% acrylic felt, ensuring an authentic vintage look. Our seamstresses also add the poodle applique themselves.
Happy Customers Everytime