10-12 yrs Large Child – 50's Poodle Skirt
The Poodle Skirt is the quintessential part of any 50's outfit.  From the circle shape to the adorable poodle appliqué and the high quality felt our skirts embody the classic look.
Ships From USA Within 1 Business Day

Standard Estimated By: December 13th
Priority Estimated By: December 11th
Two Day Estimated By: December 8th
Overnight Estimated By: December 7th

DUE TO SUSPENSION OF SERVICE GUARANTEES BY OUR SHIPPING PARTNERS (Fedex, UPS, USPS) WE CANNOT GUARANTEE SHIPMENTS FROM ANY ORIGIN TO ANY DESTINATION AT THIS TIME. WE ARE STILL PROCESSING SHIPMENTS WITHIN 1 BUSINESS DAY. WE APOLOGIZE FOR ANY INCONVENIENCE.
Full ​circle 100% acrylic felt Poodle Skirt
Poodle applique`
1.5″ black elastic waistband
Machine or hand wash
Waist fits 22-28″ Length is 21″
Handmade in the USA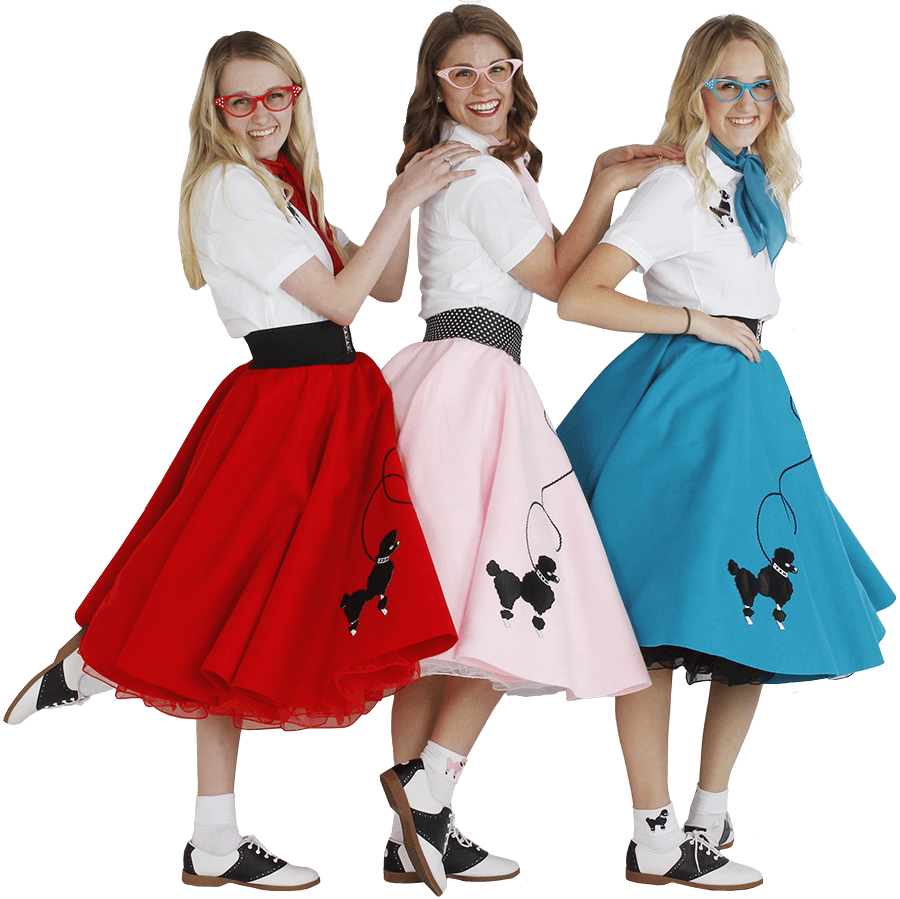 Lovingly Handmade in the USA
Our unique poodle skirts are handmade by expert seamstresses in the USA. They hand-cut each skirt from 100% acrylic felt, ensuring an authentic vintage look. Our seamstresses also add the poodle applique themselves.
Happy Customers Everytime